Our society is constantly changing, and so are families.
There are many macro factors that affect the evolutionary logic of our social environment: the spread and impact of the pandemic, the global energy crisis, geopolitical conflicts, the general increase in prices... All of these have a clear micro effect on the economy and on the daily life of society in general and families in particular.
The context of families is very heterogeneous and plural by definition, represented now by types of families that a few years ago had an almost anecdotal presence, but that are currently gaining greater social prominence. And these changes result in the emergence of new trends, new needs… NEW INSIGHTS.
For this reason, at Punto de Fuga we are going to take the pulse of our society through the experiences, expectations and concerns of Spanish families and the social change that is taking place in them, based on three main objectives:
The analysis of families and their psychosocial INSIGHTS.
The families and their transversal axes of CONSUMPTION
Your BRAND through the prism of these families.
Don't wait any longer and get to know more about the reality of Spanish families through Punto de Fuga. Is your brand ready for this new playing field?
Find more details about this project by downloading the attached document.
Thank you very much!
Punto de Fuga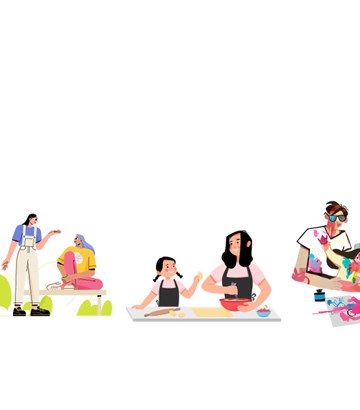 ---