PFNews - Highlight of the last week of march...
Dove hacks the castings
Dove has infiltrated international casting and calls with real beauty models to launch a message in favor of inclusion. With this action, entitled "It's On Us", the brand promises that if one of its models is chosen, it will pay to cover the cost of image rights
eBay presents its new positioning
Through the "eBay Human Store" manifest, the platform is positioned as an open and diverse marketplace.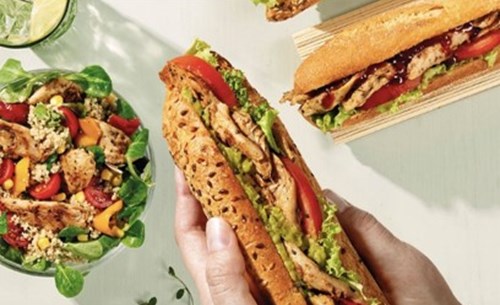 Pans & Company reinforces its Veggie offer
Its range of Veggies & Vegans sandwiches are made with 100% Heüra vegetable protein, and it incorporates 100% vegan seed bread in its recipe.
Read More
#MiStoryMi10
The stories lived during this pandemic will make for many movies. Xiaomi challenged Paco León to record a short film inspired by the thousands of stories received in this web.
Telepizza launches Sweet made with Oreo cookies
The new sweet pizza, which comes after the famous Telepizza KitKat and Telepizza Sweet Caja Roja, is available from today March 24 in all Telepizza stores and through the brand's website and app for 5.95 euros.
Nescafé renews their salary for life
Nescafé's "salary for life", which after 35 years continues to be present in Spanish society, is renewed with a new positioning.
Doritos winks at the Z
With a campaign whose message is that they stop conforming to the established and be themselves. Under the motto "Make Your Play", there is an invitation to play and innovate to unlock creativity and self-expression.
San Mikel beer arrives
Cervezas San Miguel changes its name for the final of the Copa del Rey on April 3, which will be played by two Basque teams - Athletic Club and Real Sociedad.