PFNEWS - Sensitivity, innovation, humor... brands are moving
María Escoté creates a capsule collection for Desigual
With new visual and immersive codes, which through 3D and virtual worlds try to approach the collection from different angles
Tous celebrates mother's day
Tous has launched a campaign for Mother's Day, which will take place on May 2, in which it honors the fragility and strength of motherhood through its iconic bear. Or, in this case, a female bear.
Volvo continues its commitment to safety
Volvo's new campaign, carried out by the Gray London agency, takes a giant step forward in this type of test facing the greatest dangers of all.
Voll Damm returns with Luis Tosar
The beer brand continues with the leitmotif that has accompanied Voll Damm in recent years "Not all beers are the same".
Plátano de Canarias uses humor in its campaign
With a campaign claim such as "the taste of ours is in trend", the brand claims that they have been committed to the environment and local production since 1879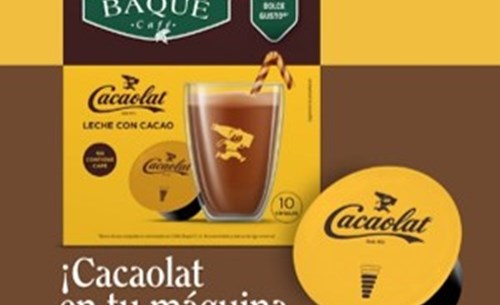 Cacaolat innovates with ice creams and capsules
The brand launches its ice creams with La Menorquina and its Cacaolat capsules from Baqué's hand. These capsules are compatible with Nescafé Dolce Gusto machines.
Read More