On 5th of October ESOMAR celebrated the "Research Rally 2018" in Barcelona. In this event series Startups and Market Researchers join forces in order to support the Startups to solve one of their business challenges. To do, so an ad-hoc research is being planned and taken out on the very same day, resulting in a business strategy.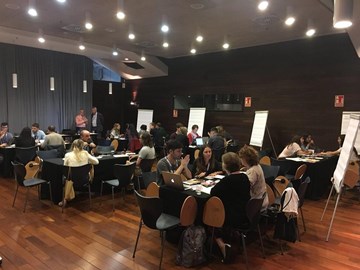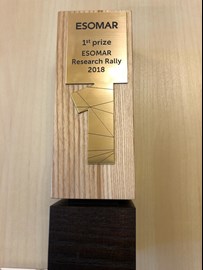 The team our colleague Marion Tamme de Aquista had the honor to collaborated with (Beatriz Repollet from Ideria insight and Anja Kettern from DCMN) and who worked on behalf of Bernat Añaños from the Startup Foods For Tomorrow, won the first price for the best solution and best collaboration: "In recognition of innovative contributions and solutions provided to start-ups within an 8hr event." | Winner". 
Congratulations Marion and team! 
If you would like to know more about this event, please click this link:
https://www.linkedin.com/feed/update/urn:li:activity:6452955389699981312
https://www.linkedin.com/feed/update/urn:li:activity:6454010958246481920