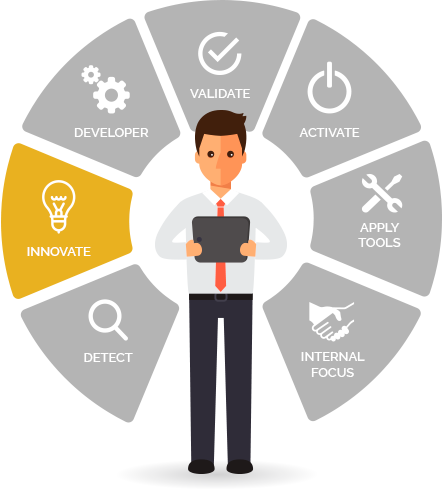 I AM LOOKING FOR NEW IDEAS FOR MY BUSINESS...

HELP TO DEFINE OPPORTUNITIES, INSPIRATION AND CREATIVITY.
Innovation planning for companies (expert model). Extensive experience and a model validated in different processes of innovation with internal and external workshops and co-creation of concepts, including subsequent validation processes.
Creativity training (attitudes, techniques…)
Training in creating concepts and value propositions.