(Re)Learning to live
At the beginning of 2022 and after living 2 years in pandemic, the society has adapted to a new frame of reference: the Post-Pandemic Society.
In this context, Punto de Fuga and the #ARTIS network have carried out the 4th edition of the study on Covid-19 and its effects on Society. This new delivery has allowed us to detect 10 major global trends (health, digital, sustainability, labour, economy...), which show up in different levels of intensity in the 10 researched countries:
If you want to know more about these findings, please download the report for free!
Thank you very much!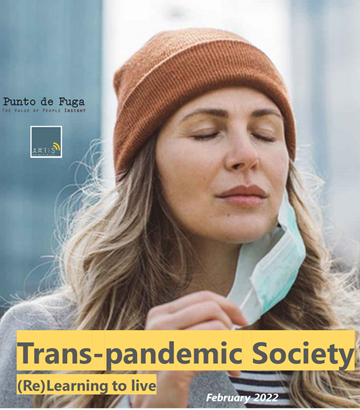 ---