Just a few years ago... It wasn't just any afternoon, nor was it just any penalty. The golden left foot of the world's best football player is aware of what the eleven meters represent at this moment: the distance the ball must travel towards the desired touch of the net. A path that can take two trajectories: that of triumph, by winning a Champions League for F.C. Barcelona, or that of not succeeding – losing a final should not be labelled as a failure.
While the ball is being delicately caressed with both hands, as if seeking to predict the future in a crystal ball, the projection of what this goal would mean - a firm candidacy for the Ballon d'Or - intertwines with the recall of frames of mind from the past staged by the values that have made it possible to reach this point. Years of discipline and effort from someone who knows that success is not achieved with talent alone. Values accompanied by others no less relevant such as teamwork, solidarity and perseverance. It is a moment not to think, but to feel; the run-up to the shot starts and...
Time has passed since debuting in Moto3. These are years marked by late braking, knees worn out by leaning that push the limits of the fight between forces (gravity vs centrifugal force), painful falls, and the belief that it was possible. It has been a race not only against the clock but against everyone and everything. But the effort has been worth it because the moment has arrived: three more corners and the motorcycle racing world championship is yours. A life full of straights that worked as confidence boosters, but also of curves that undermined the difficulties represented by the unattainable challenge to be faced. The rider knows that daring, confidence (both personal and with the team), and an unwavering fighting spirit should continue to be the values that monitor progression towards success. Now, one last left turn remains, and the roar of the crowd can already be heard...
I suppose that as you read these feats, you personalized them around the names of prominent male athletes. Am I wrong if I venture to think that in your imagination, figures such as Leo Messi or Marc Marquez emerged?
I must confess that as I wrote them, I was not being inspired by these figures, but by sportswomen who are current references, icons who have been able to break barriers that, until recently, seemed insurmountable: Alexia Putellas, the first Spanish player to win two Ballon d'Or awards, and Ana Carrasco, the first woman to win the motorcycle racing world championship (in the Supersport 300 category, competing against 40 riders). Spanish athletes who, like many others (Ruth Beitia, Carolina Marin, Mireia Belmonte, Laia Sanz, Lydia Valentin, Sandra Sanchez...), are becoming references in recent years; sources of inspiration for young athletes who will surely decorate their folders with images of these, their new sporting and social icons.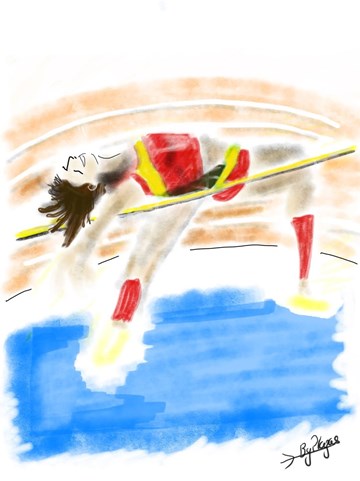 Because if these sportswomen are becoming iconic symbols, it is not only because of their undeniable sporting successes, but because they are built under an umbrella of values that society demands today - as reflected in the "Society and Values" report (launched a few days ago by Havas Media and participated by Punto de Fuga): I am referring to values such as Ethics, Solidarity, Empathy, Effort, Inclusion and, of course, Equality, among others.
The growth and strengthening of women's sport is generating changes in its scope, in the significance of sportswomen, in identification with idols that bring us closer and connect us with different sports disciplines. There is still a long way to go, but as long as this goes hand in hand with values as relevant to society as those mentioned, achievements - sporting and social - will be increasingly within reach; the values of women's sport.
Alberto Plazas
Account Director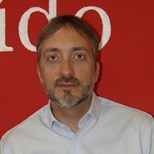 Cover Photo by Steven Lelham in Unsplash 
Alberto Plazas